Brian F. Thomas
Community Service Award
Brian F. Thomas Community Service Award
The Brian F. Thomas Community Service Award was founded in honor of Clear Mountain Bank's former president and CEO, the late Brian F. Thomas.
The award is designed to recognize the bank employee who best exemplifies Brian's vision for and commitment to community service and philanthropy. Nominated by work colleagues or self, the recipient must demonstrate a selfless devotion to community service and volunteerism serving his/her community and local organizations over his/her lifetime.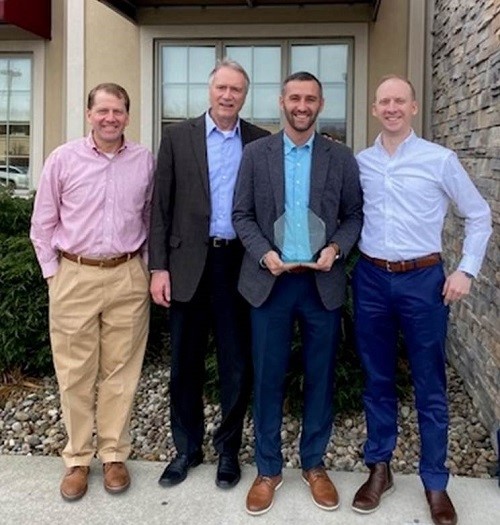 Harry Hayes - 2022 Recipient
Harry Hayes has been chosen as the recipient of the bank's Brian F. Thomas Community Service Award for 2022. This award is presented annually to a Clear Mountain Bank employee who demonstrates a selfless devotion to philanthropy, community service, and volunteerism.
A native of Kingwood and life-long resident of Preston County, Hayes is well-known for his dedicated service to the Kingwood VFD and the Preston County Buckwheat Festival. In 2022, he held the position of Assistant General Chairman for the festival and has assumed the role of General Chairman in 2023. Beyond helping with the Buckwheat Festival, he also serves on the finance committee of the VFD, of which he is a member.
Hayes is also active with the United Way of Monongalia and Preston Counties, Kingwood Lions Club, Preston County Economic Development Authority, and Mon Valley habitat for Humanity. Furthermore, he coaches youth basketball for the West Preston Youth Basketball League.
Congratulations, Harry! From all of us at Clear Mountain Bank, we thank you for your continued community support.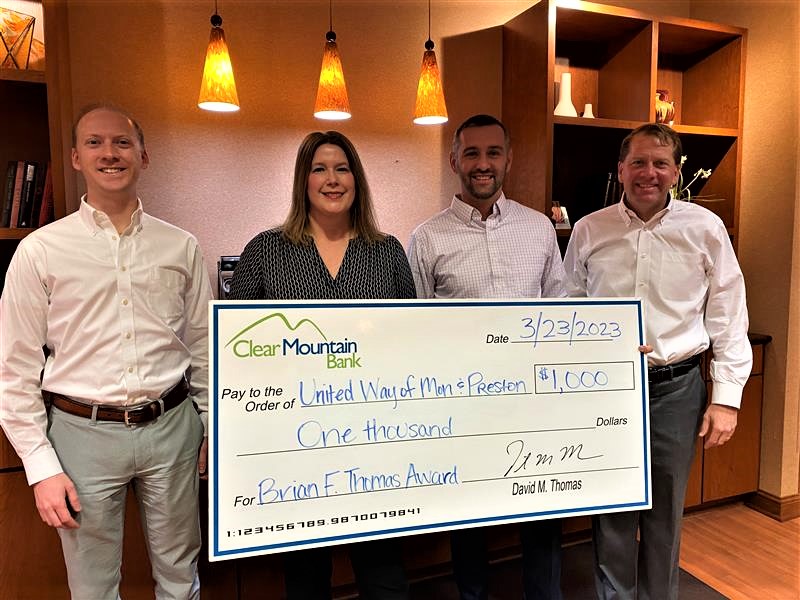 Brian F. Thomas Community Service Award Winners Through the Years