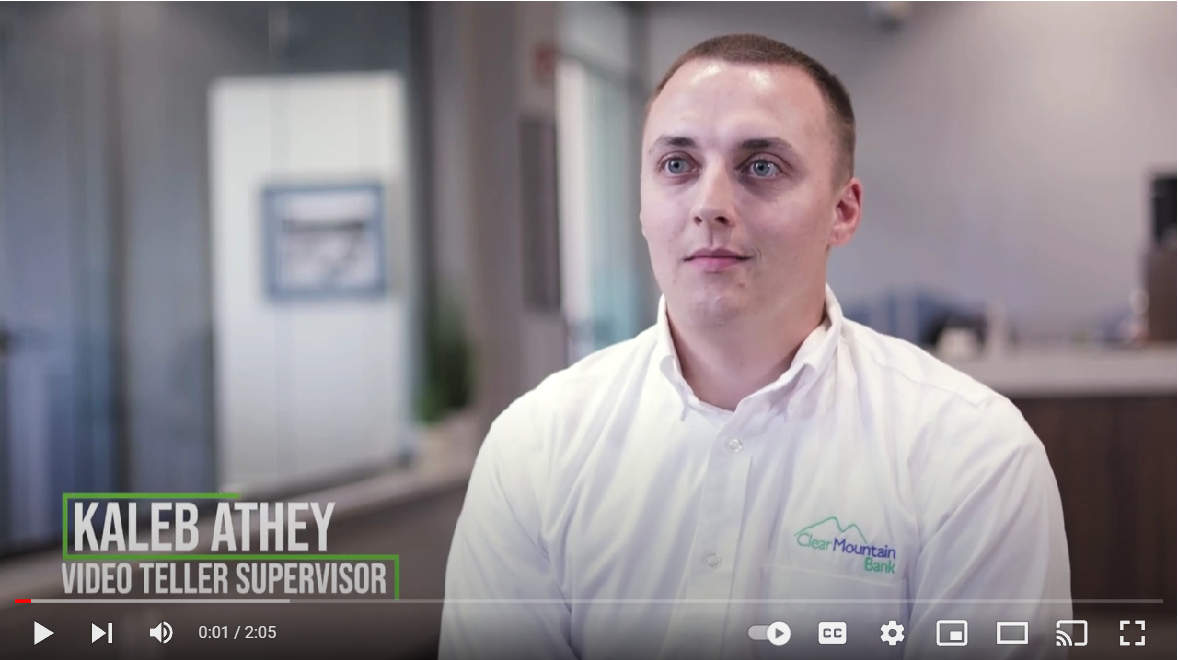 Enhancing your banking experience with LIVE video tellers and extended drive-thru hours!
We offer LIVE Video Teller service and extended drive-thru hours at all our Morgantown locations (Pierpont, Sabraton, Suncrest), and also at White Oaks and Sutton! In addition to being able to conduct your banking transactions with a live Clear Mountain Bank video teller, we offer you the added convenience of longer banking hours at these locations from 7 am to 7 pm Monday through Friday and from 8 am to 3 pm Saturday.
Expanded Video Teller Hours
Mon - Fri 7am - 7pm • Sat 8am - 3pm
Just touch the screen to interact with a live teller!
Deposit cash and checks without a deposit slip
Make withdrawals without a withdrawal slip
Make payments
Cash checks
Complete transfers
Talk with a live Clear Mountain Bank teller