Blog
Frank Grindo Joins Clear Mountain Bank Community Advisory Board
General
Press Releases
Community
| 05.16.2023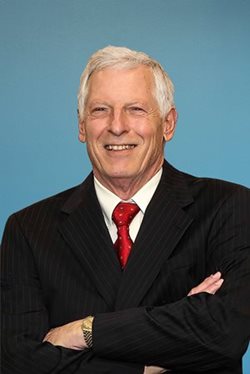 Clear Mountain Bank officials have announced that Frank Grindo has joined the bank's Community Advisory Board and will represent the central West Virginia region.
Grindo, a retired pharmacist and past owner of Carl Walker Drugstore in Gassaway, joins a well-known group of community leaders currently serving on the community board which includes James Denny, CPA (chairperson), Director at The Rodeheaver Group, PC; Susan Deniker, an attorney at Steptoe & Johnson; Reverend Dr. Ken Ramsey, senior pastor at Bridgeport United Methodist Church; Chad Riley, P.E., CEO of The Thrasher Group; Dustin B. Vincent, P.E., senior project manager at MarkWest Energy Partners; and Terry Reed, an attorney at Hymes & Coonts, PLLC.
The Community Advisory Board, comprised of local community leaders from Harrison, Upshur, and Braxton counties, was formed in 2019 to guide the bank as it expands the footprint of the communities it serves.
"We are delighted to have Frank join our esteemed Community Advisory Board and help us become better acquainted with the Braxton County community," states David M. Thomas, president and CEO of Clear Mountain Bank. "As our bank expands into the central West Virginia market, we look forward to Frank's local perspectives on how we can best serve the needs of the community and build deep relationships with local residents and businesses for years to come."
Grindo is a native of Fairmont, West Virginia. He and his wife, a retired Braxton County educator who grew up in Sutton, have been residents of Braxton County for more than 50 years. He has served as past president of the Braxton County Airport Authority and served on the board of directors for the Bank of Gassaway for 22 years. In his spare time, he enjoys spending time with his three children and seven grandchildren.
Grindo earned his Bachelor of Pharmacy degree from Duquesne University and his BS in Biology from West Virginia University. In addition, he holds an associate degree in aircraft maintenance technology from the Robert C Byrd Institute of Aircraft Maintenance in Clarksburg, WV.
Clear Mountain Bank is a locally owned and managed community bank that has been serving North Central West Virginia and western Maryland for more than 130 years. The bank will open its newest branch location in Sutton WV in the Flatwoods Center at 86 Skidmore Lane on May 22, 2023, with a team of experienced local bankers, including Ben Toler, Phyllis Haney, and Abby Cutlip.
The bank provides a comprehensive array of digital and traditional banking products and services to meet the needs of its personal, business, commercial, mortgage and financial planning customers. Widely recognized for excellence in financial services, Clear Mountain Bank has consistently earned a 5-star superior rating for financial strength and stability from BauerFinancial. Additional information is available at
www.clearmountain.bank